KIT FRENCH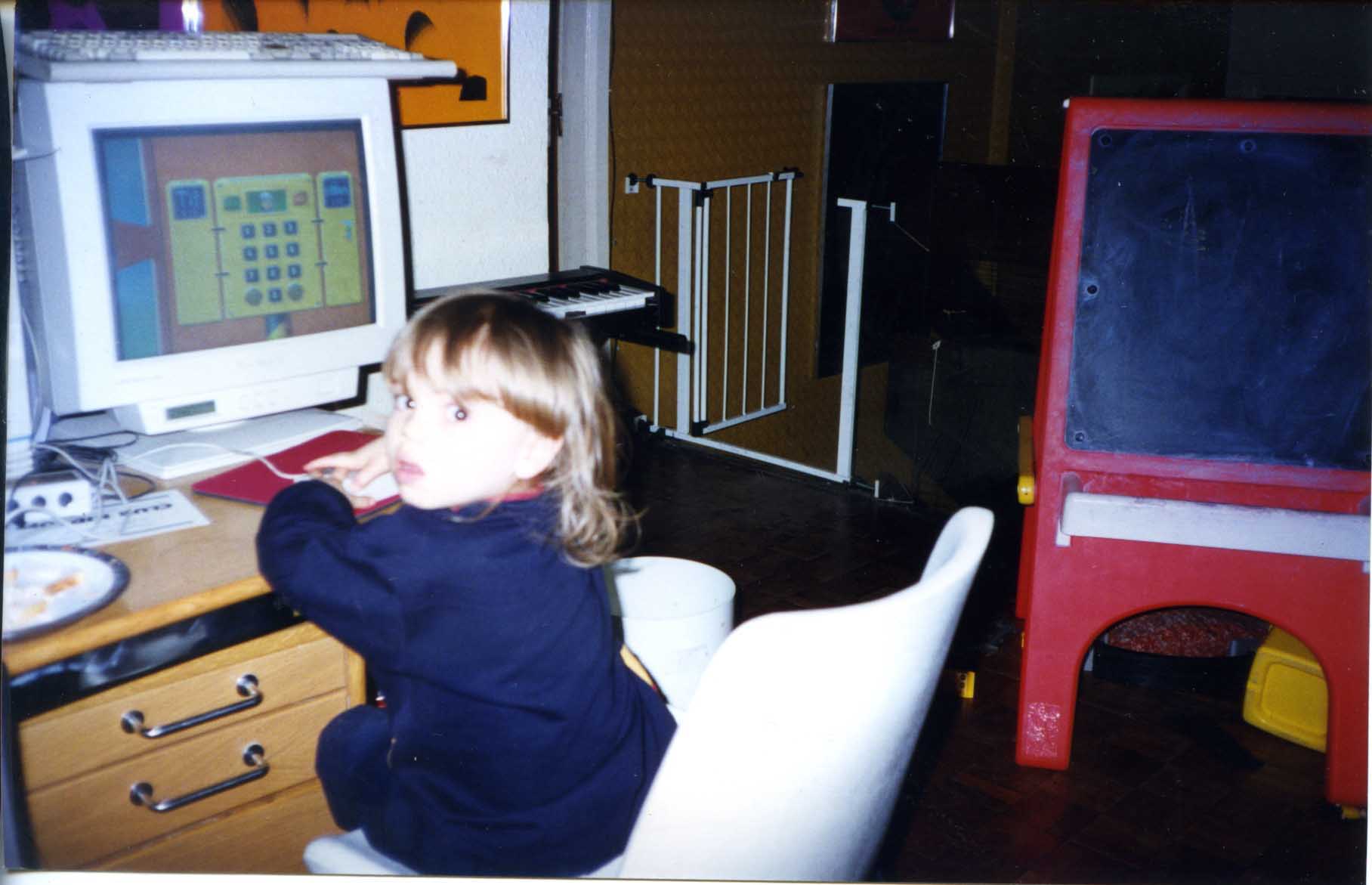 My first school, at the age of two, was Hazlewood Nursery in Stockport which was excellent although I am told I was a bit of a handful. Here I am at home using Windows 3 on an 80486DX PC age two. I briefly went to Cheadle Primary followed by Orrishmere Primary and Manchester Grammar. I studied electronic and electrical engineering at UCL and am now working in London. My favourite pastimes are photography and playing with computers.

As a child, I read loads of books - Charlie Higson, Eoin Colfer, Terry Pratchett, Phillip Pullman and Charles Dickens, and lots more. My favourite author might have been Anthony Horowitz. Click on Kit's Book List for a sequence of 437 books that I have listened to and read from when I was four and a half to 15 years of age. My dad thinks it might give you a few ideas if you're stuck.

I play piano & trombone and love Jazz.
---
MGS Jazz Band in Montreux in 2011
I'm playing trombone on these with the band:
---
---
---
If this page has been reached directly, then clicking on HOME above will also restore the frame and left index. Then a click on "HOME" will enable the top links to our other Family pages.
---