Bryan Johnston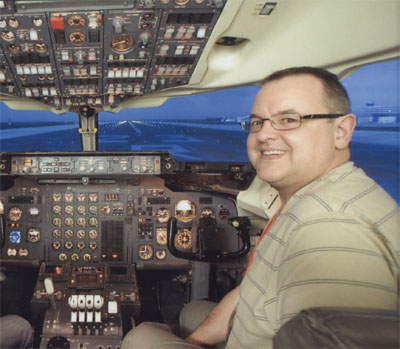 Bryan, a child of the 60s, is married to Angela. They have three children and live in Sale. He is a genealogy widower.

Like Sally, Bryan also worked for Dollond & Aitchison for a number of years and joined SF-T Ltd when it was launched in 1990.
---
Rachael
Dispensing Optician Rachael first joined us in 2007.
---
Claire
Claire joined us in 2013. She has an artistic background, and we are always grateful to have her creativity and eye for detail when designing our lovely window displays.
---
Mary
Mary joined us in 2018.
---
Sue
Sue joined us in 2018.
---
Sean
Seah joined us in 2017.
---
Chris N French
Chris is Sally's husband and co-director of Sally French-Teeling Ltd. He works in the background and maintains these webpages. As with Sally, his page can be found on the French Family pages - see index on the left.
---
If this page has been reached directly, then clicking on HOME above will also restore the frame and left index. Then a click on "HOME" will enable the top links to our other Optometry pages.
---